Before Billy Jo died, and before she got really bad, we discussed how I was going to be financially after she was gone. This was of great concern to her. Being a slave to spreadsheets, I created several and broke everything down for her.
This calmed her fears significantly. We discussed how the life insurance money would be used, how I would be without her salary, how I'd be for retirement. I will not go into details, of course, but when all was said and done, she looked at what was left over and told me to promise her I would spend some money (around $5K) on myself on something unnecessary. I had sacrificed a lot in the past for her she said, and she wanted to make sure that I treated myself. Could be a trip, could be anything. I told her I'd figure something out.
I'm on a six week trip right now. I can't imagine going somewhere we wanted to go... together... alone (Belize). Me, Vegas, a week, and $5K would not be a wise idea at this point. I have all the electronics I need or want.
I wasn't looking to make this unnecessary purchase anytime soon.
Then I walked into a bike shop down here a few days ago. I spent about six hours there over the last few days. I had a pro fitting done. I had adjustments made to my bike, and then I bought a real honest to god road bike, not a cross bike masquerading as a road bike.
I picked it up today. It is a 2012 model so it was deeply discounted, but nothing I would have ever considered before the talk with Billy Jo. Unnecessary? You bet. There's nothing wrong with my current bike other than it weighs a lot. As a matter of fact, I'm going to keep it for when I ride on crushed limestone trails back home. I'll put a rack on it and some fenders and can use it to go to the store and stuff like that.
Yes, it was unnecessary, but I couldn't think of a better way to fulfill her wish. She wanted me to continue living... to, in her words, "have a happy and healthy life". Well, I love to ride my bike, she surely knew that, and it helps me mentally and physically. It will last me a long long time. And even after buying a bunch of extra stuff I came in a few hundred under that number we discussed.
I picked it up this morning and took my first ride. It is a 2012 Trek Madone 5.9. It weighs almost nothing. My Fuji is a tank compared to this thing.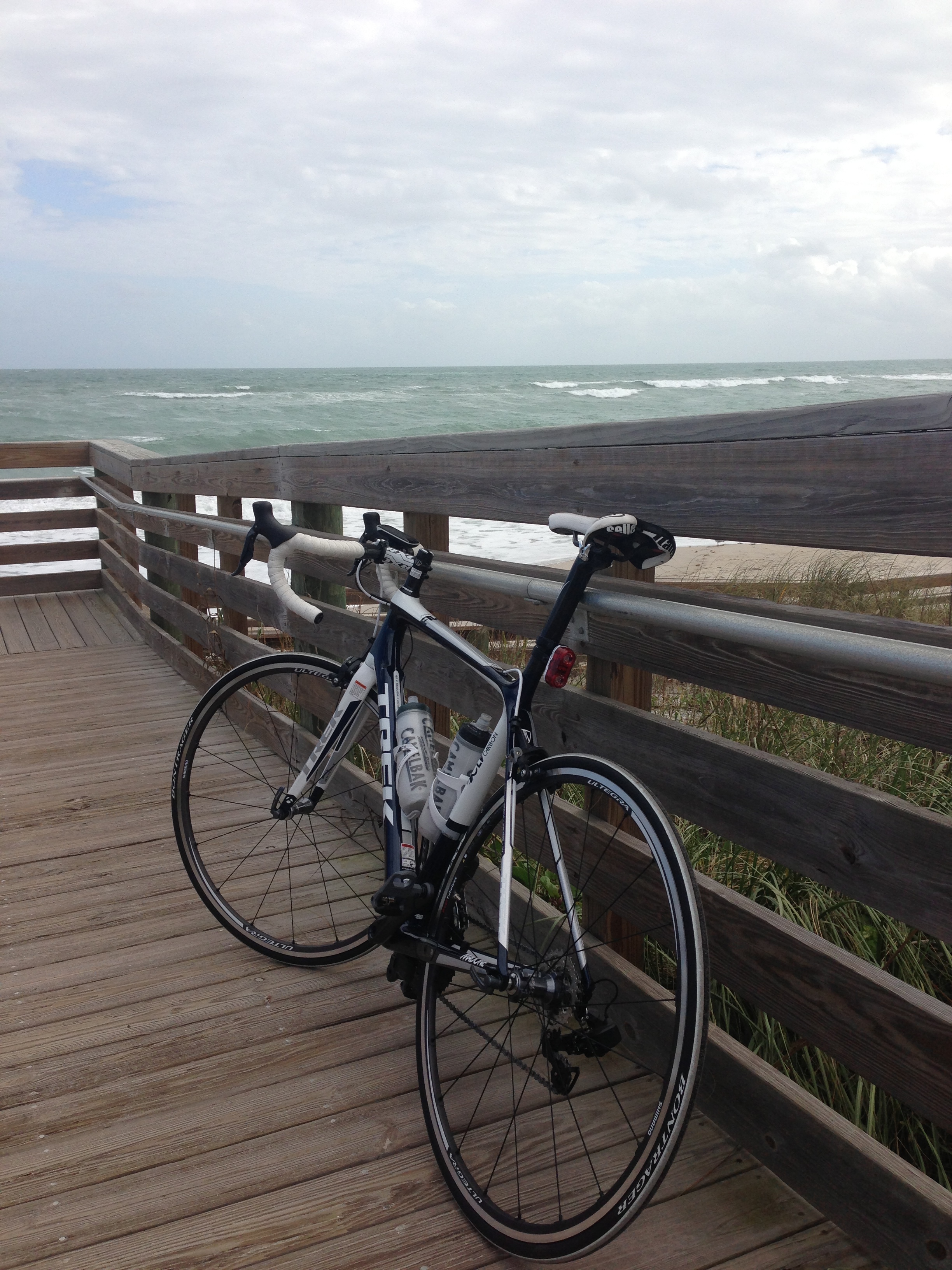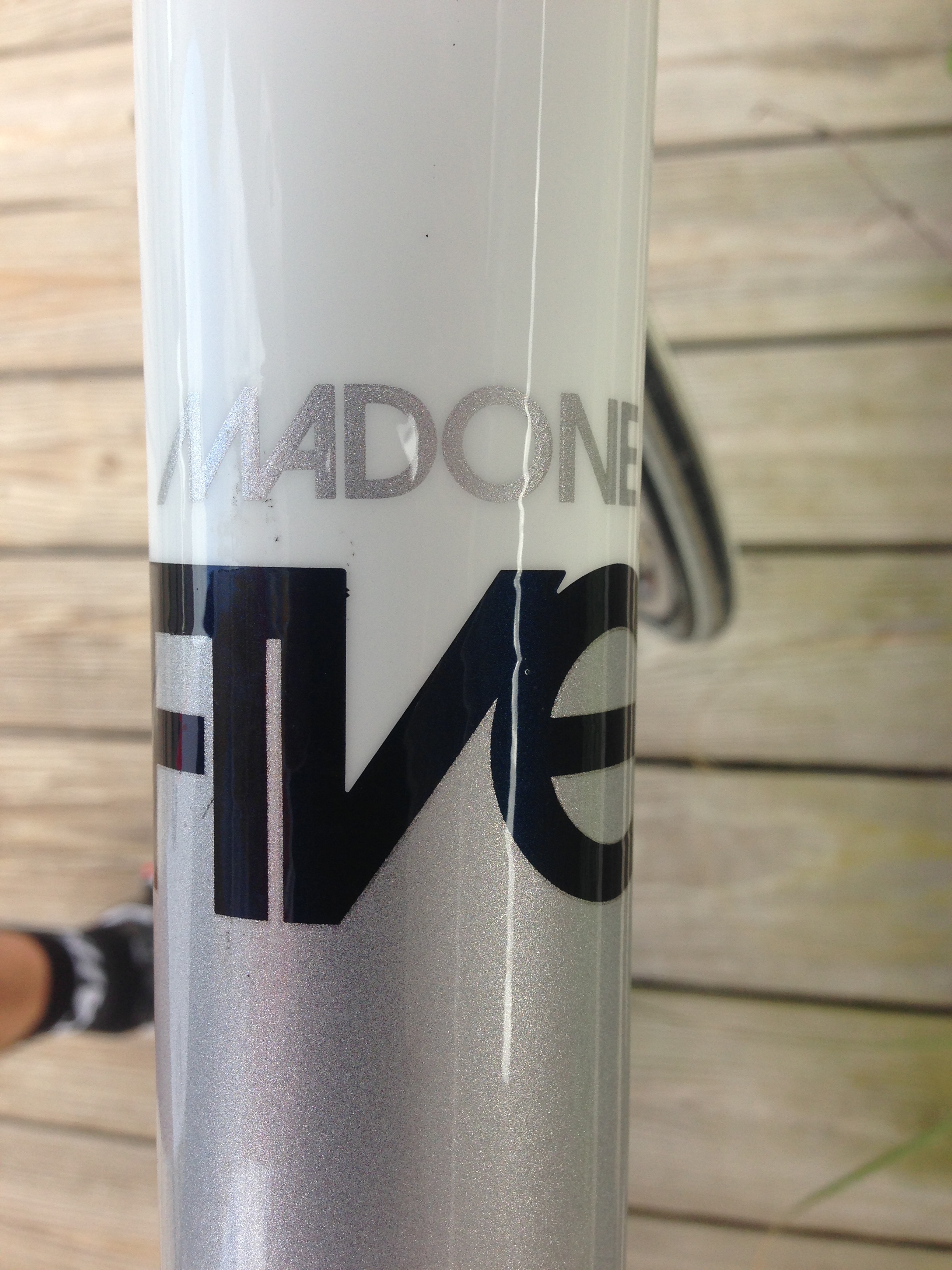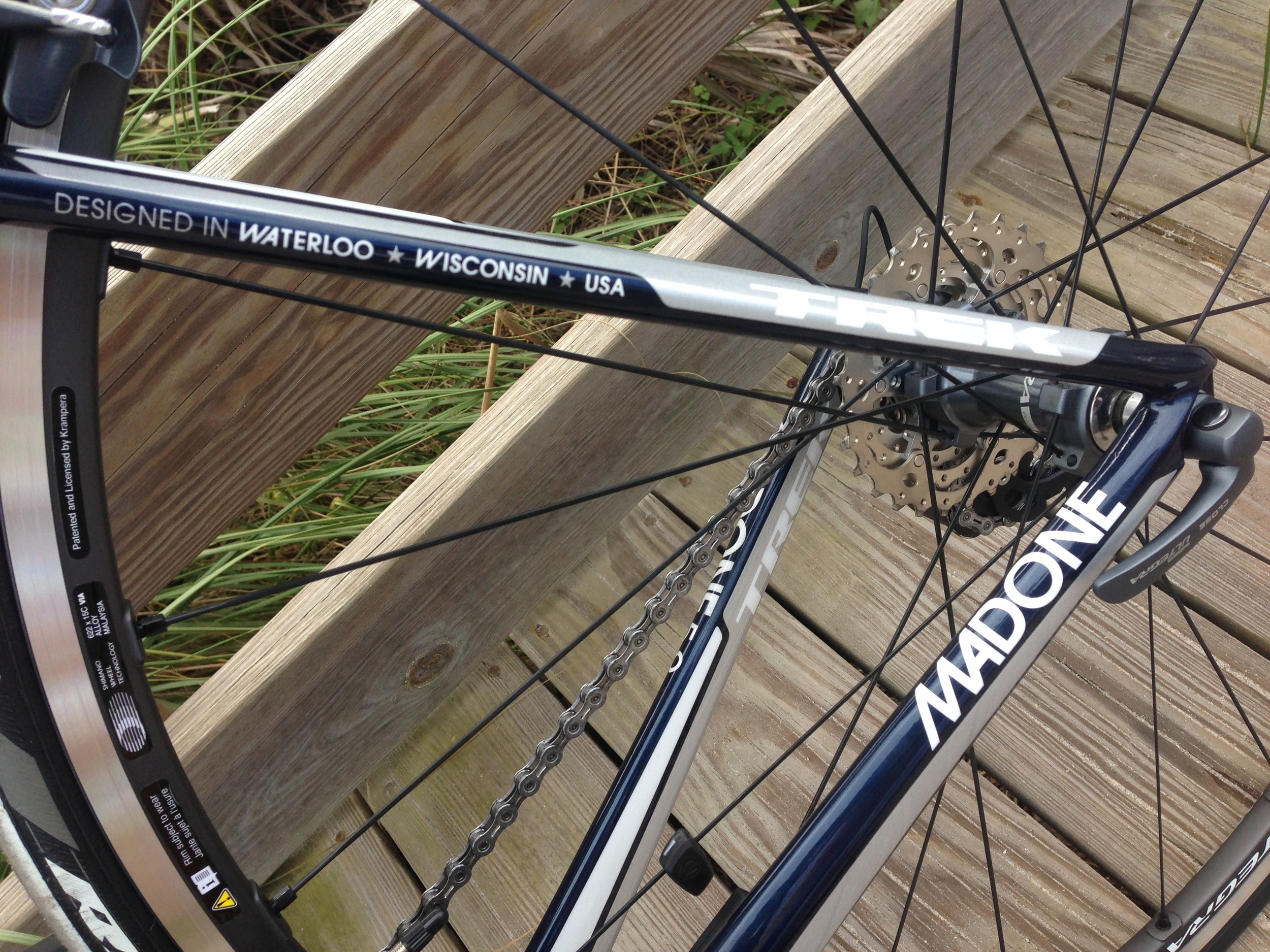 The bad thing is that the winds were just awful today:
Who cares - I'm not NOT going to ride a new bike because of 35 mph wind gusts :). The old one? Well, I may still have, but I would have been pretty pissed doing it :).
So, I rode almost 22 miles, at an average speed of 17.5mph... just ridiculous considering the winds, which were swirling crosswinds the entire time. The kind that can pick you up and move you over a few inches while riding. It is one of, if not THE highest average speeds I've had on a solo ride. The bridge over Sebastian Inlet was the easiest time yet, even with the wind. I can't wait to see how I do on a normal day. Oh, and of course, the last mile was in a complete downpour. Don't care. It couldn't remove the smile from my face :).
I also rode yesterday morning at sunrise, despite it being 45 degrees with 20-25 mph winds. That sucked, but when I turned around at the 10 mile mark I was rewarded with a great view that made it worth it:
Today is January 19th. Last year I had 500 miles (the last 50 coming on 12/30 & 12/31). This year I have 405. I have spent over a day (25 hours) moving on a bike in 18 and a half days. I am feeling much better physically, other than my daily nausea. I am beginning to feel alive again. I'm still off the Coke Zero and lost count of days without it already - a good sign.
So there you go... the story of my new bike. RAGBRAI will be easier than last time. Speaking of which - the route is announced one week from today - I'm curious how long and hilly it will be.
Thank You Billy Jo... I hope you approve of my "unnecessary purchase"- it's going to help me do another thing I promised you - be happy and healthy.