Mid-day, Day 1
As tired as I was last night I stayed up until 12:45. At 5:30 I was awake and couldn't go back to sleep. My normal morning nausea has returned with a vengeance the past few days. I went a week without it, but it's been there almost every morning except that week. I took a zofran, felt better, and I did laundry and unpacked most of the stuff.
Then I went to go get the teddy bears the volunteers at Hospice Home made out of some of her clothes. It was an odd feeling walking back in there for the first time in two months. I got to see our friend Jodi who works there, so that helped.
Here's the bears:
The green was her favorite robe and the Mickey Mouse one was sleepy pants.
Then I went to the jewelers to pick up our rings. I wanted them to open mine, insert hers, and close mine back up. I think it looks great, and as you can see already has its permanent home in the memorial tank: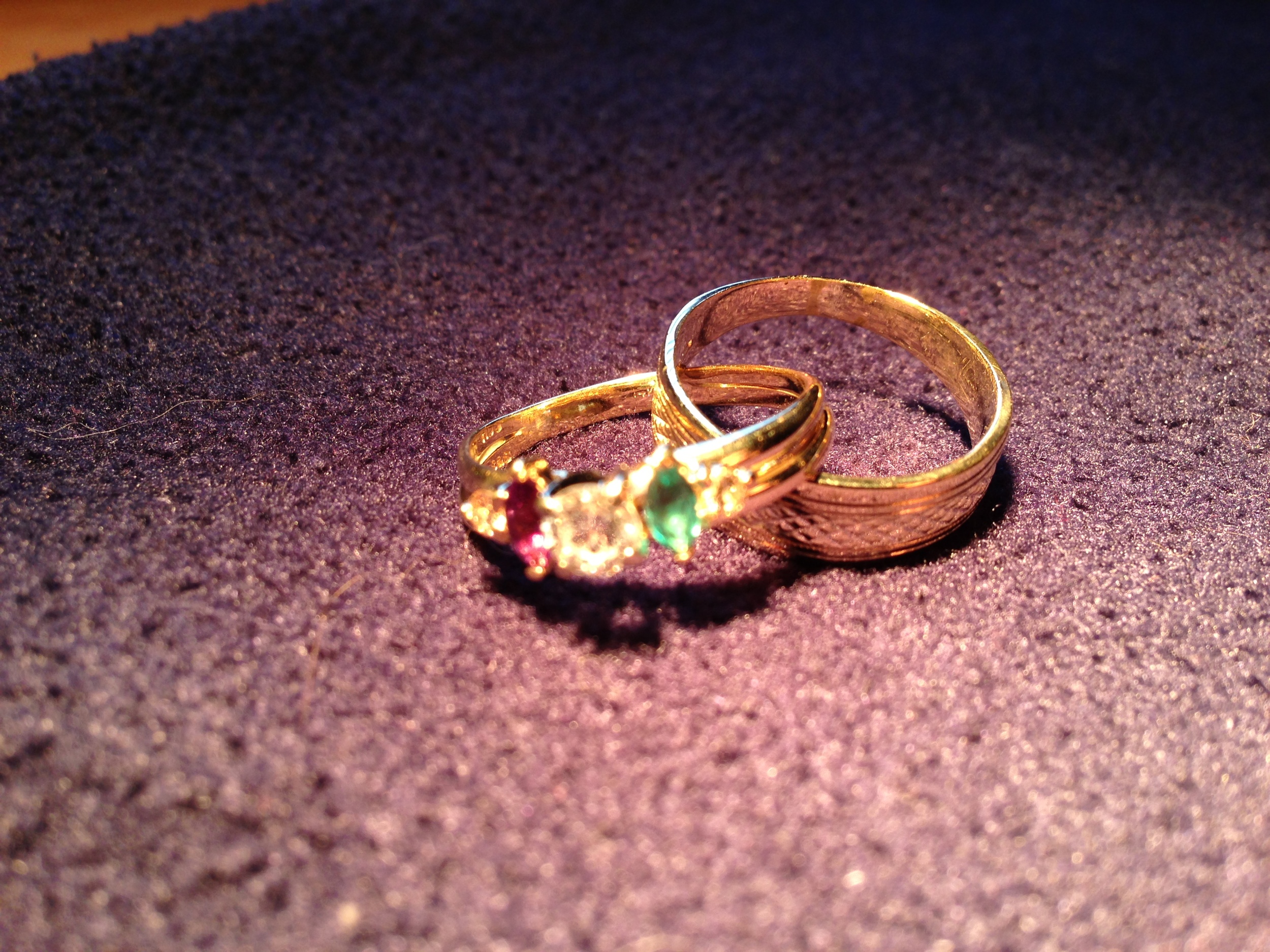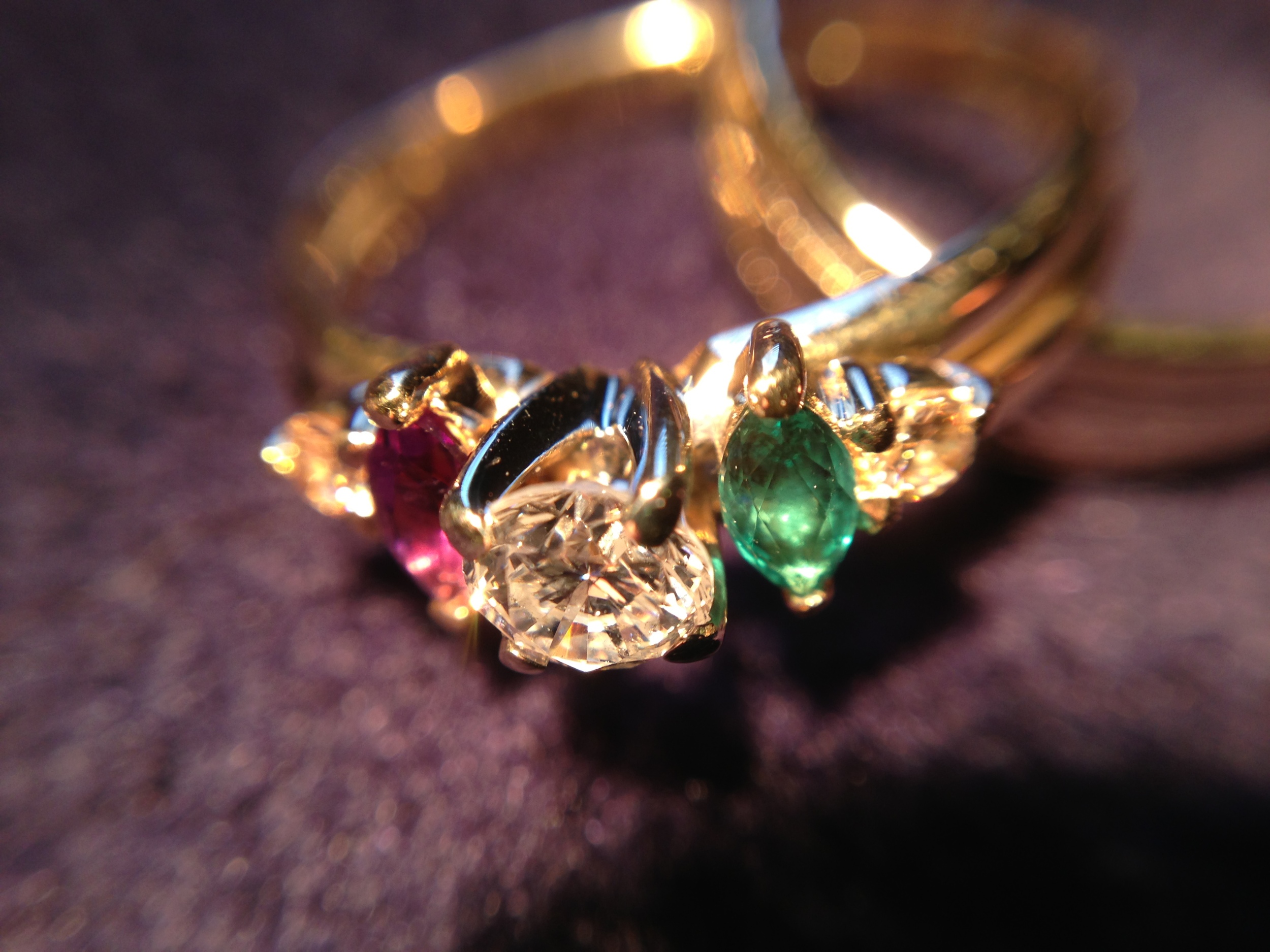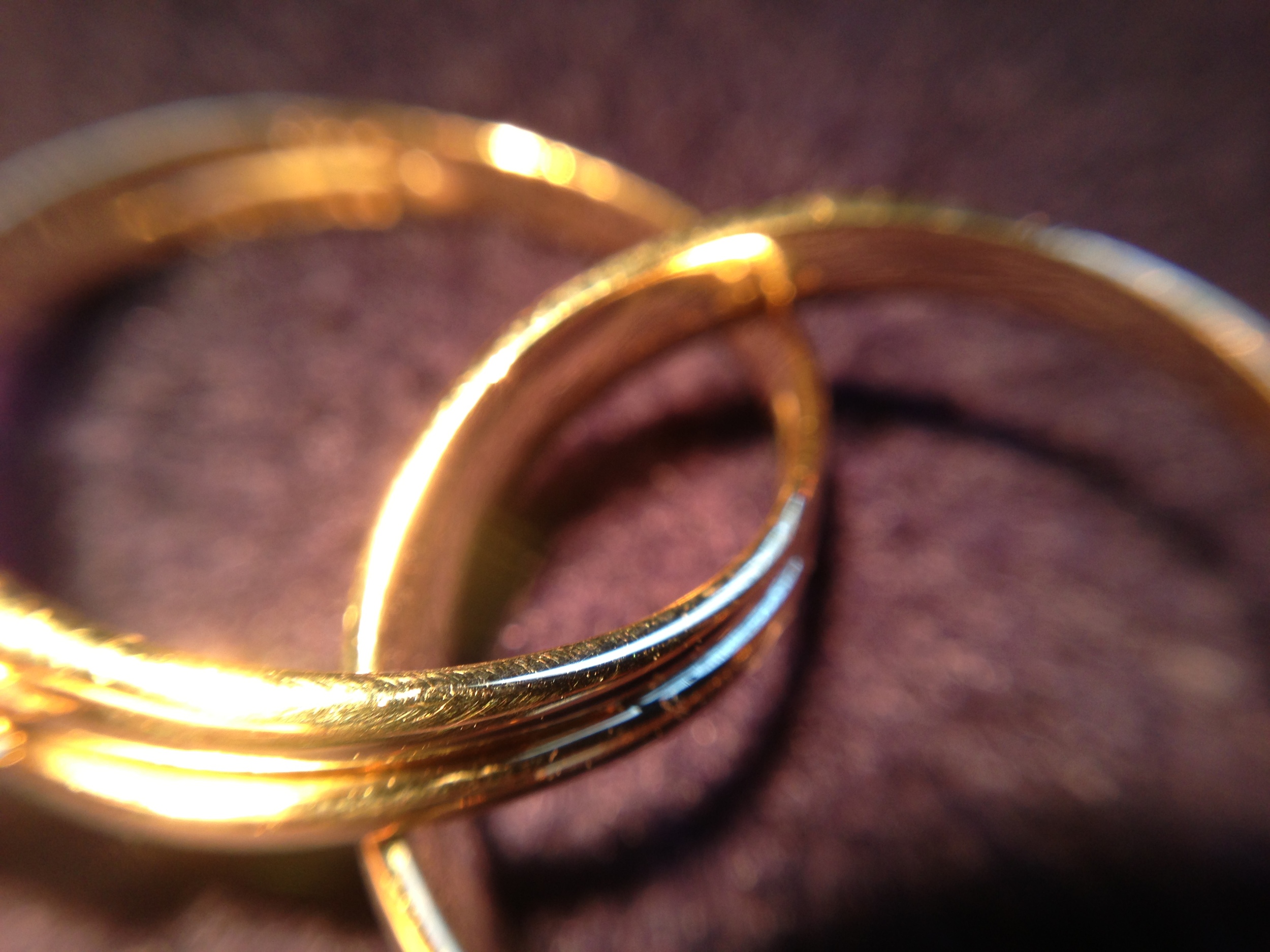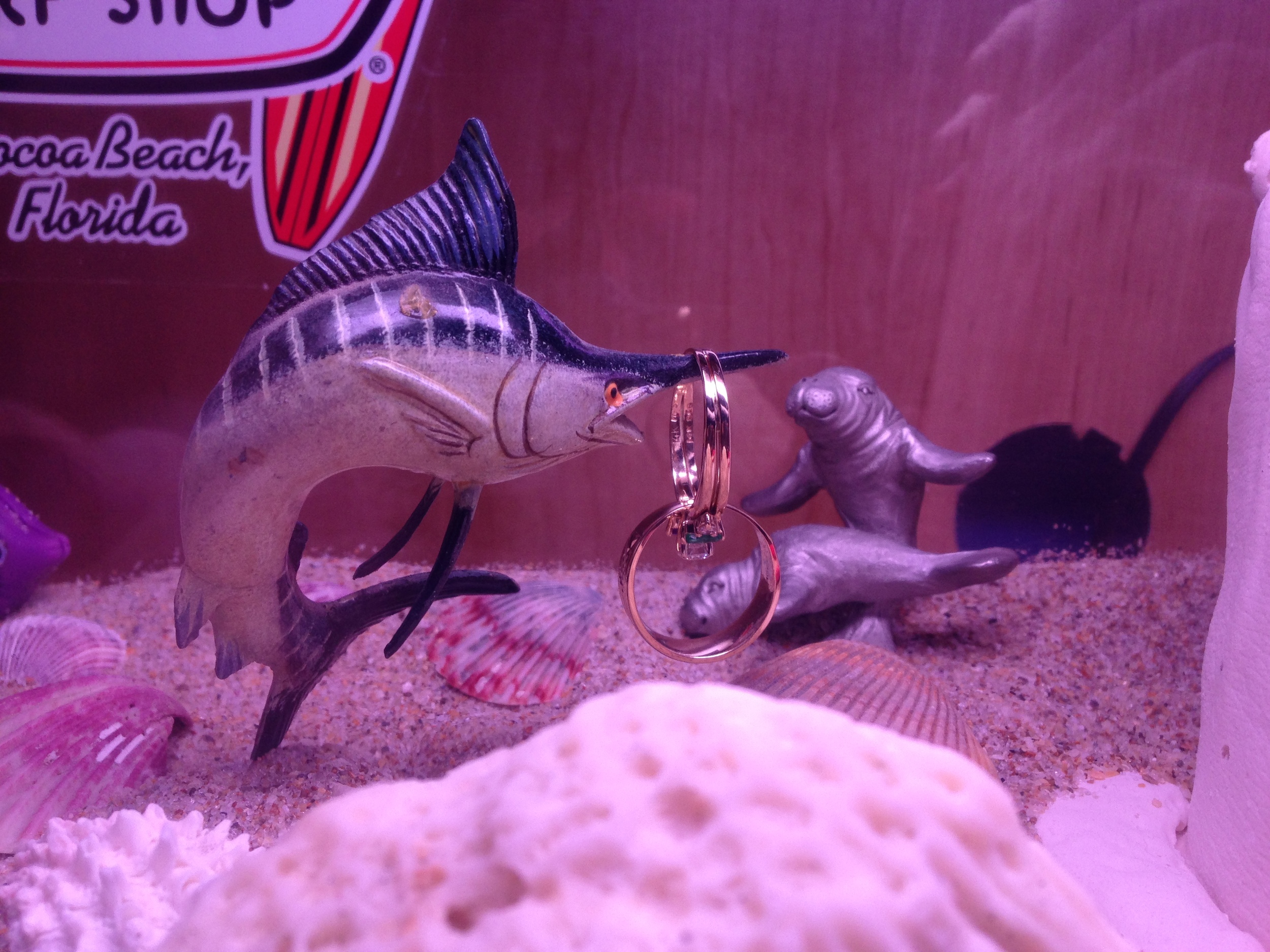 Now I am off to grocery shop and get my hair cut. I'm keeping busy today and tomorrow, but at some point I'll have to stop and slow down. Hope everything is ok at that point. So far, so good. A little blah but nothing terrible. And it's sunny and 45 so I can't complain *that* much :)