A good day to end the year
So they say sun heals. They say exercise heals.
Today I am in full agreement.
This is the best I've felt in months. My bike ride was in an area Billy Jo and I drove frequently and enjoyed, and I loved it. No sadness.
I reached my 500 miles for 2012. I also discovered an iphone app called CharityMiles, which uses your GPS and donates 10 cents for every mile you bike or 25 cents for every mile you walk or run to one of several charities. Stand Up to Cancer is one of them. Now, I have no idea if they're legit or not, but I'm riding anyway, so I'll run the app while I ride.
Here's where to get the app if you are interested: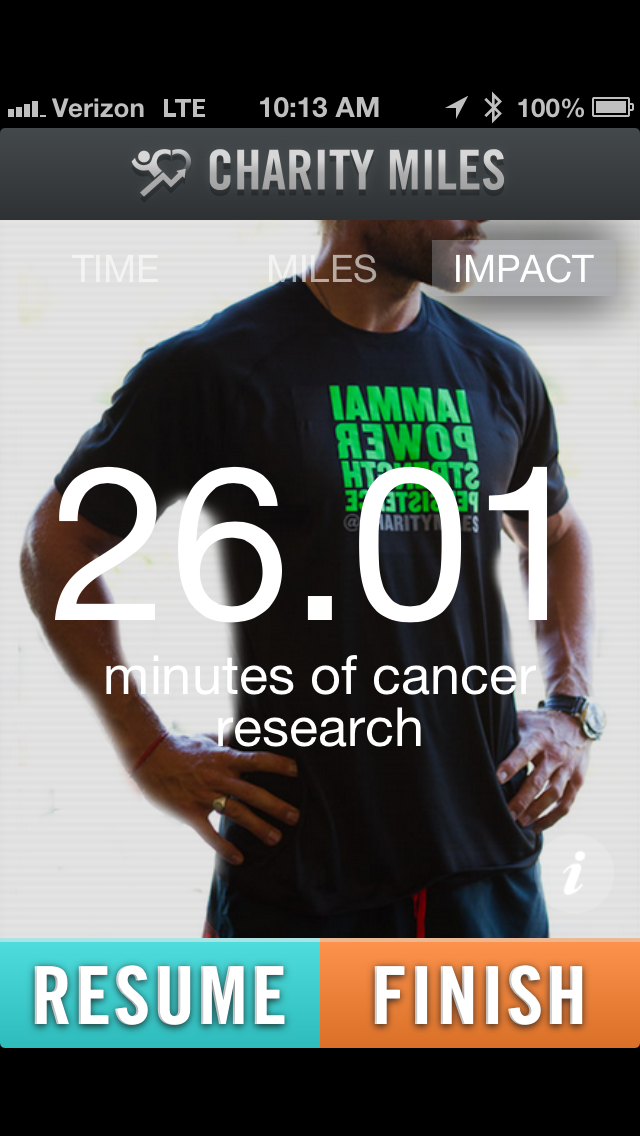 After my ride, I spent a few hours soaking up Vitamin D, natural style. Aunt Julie made a great dinner, and we've spent all night drinking around a fire pit.
I'm determined to start 2013 off in a good direction. I don't want to bother my new friend on New Years Eve asking for permission to say who she is, but she put this picture on my Facebook wall during my drive down here. She knows exactly what I'm going through, as she lost her husband to cancer way too soon as well, and has helped me immensely the past several weeks. I think this picture has helped me more than anything the past three days. It is so fitting. Bad road trip, cycling on the road... it just fits perfectly.
Happy New Year to all of you. 2013 has to be better :).
BTW, my last post... matching up to $400 in donations to the Pedal Another Mile SU2C page... yeah - we hit $400 already. So here's my donation proof:
Of course, my donation doesn't show yet, but the total is now $8,054.40.
There's another almost $900 I expect to be added to that when SU2C gets back in the office from the holidays, as some very special friends donated $630 to SU2C in Billy Jo's memory, as well as the checks I received during the services. My goal of $10K by RAGBRAI may be a little on the low side - it's still seven months away. Maybe $12K is a good goal instead :)
At any rate - I want to wish an happy and most importantly, HEALTHY, new year to all of you. I am moving forward. Billy Jo would want me to.
Love you all.