Wow.
I'm blown away.
The outpouring of support today was incredible. If there was any doubt she wasn't a special person, which really, c'mon... those doubts were crushed today.
Thank you everyone.
I'm tired and will blog longer maybe tomorrow, but I just wanted to say I made it. No xanax, no zofran, au natural. Three cries total.
I met several people who knew neither of us other than through this blog. That really meant a lot to me. My words, my feelings through words, brought people to pay respects to someone they didn't know.
I'll tell you cry number one. Two and three can wait for another post. I walked into the room alone, afraid at how I'd react seeing her in the coffin. Well, they did a great job. So good that she looked better than she had in probably 4-6 weeks. I talked to her for about five minutes and then brought Wrigley in. I picked her up and let her get real close. The sniffing, the giving a kiss, made me sad. Me kneeling and having her come beside me made me lose it the first time.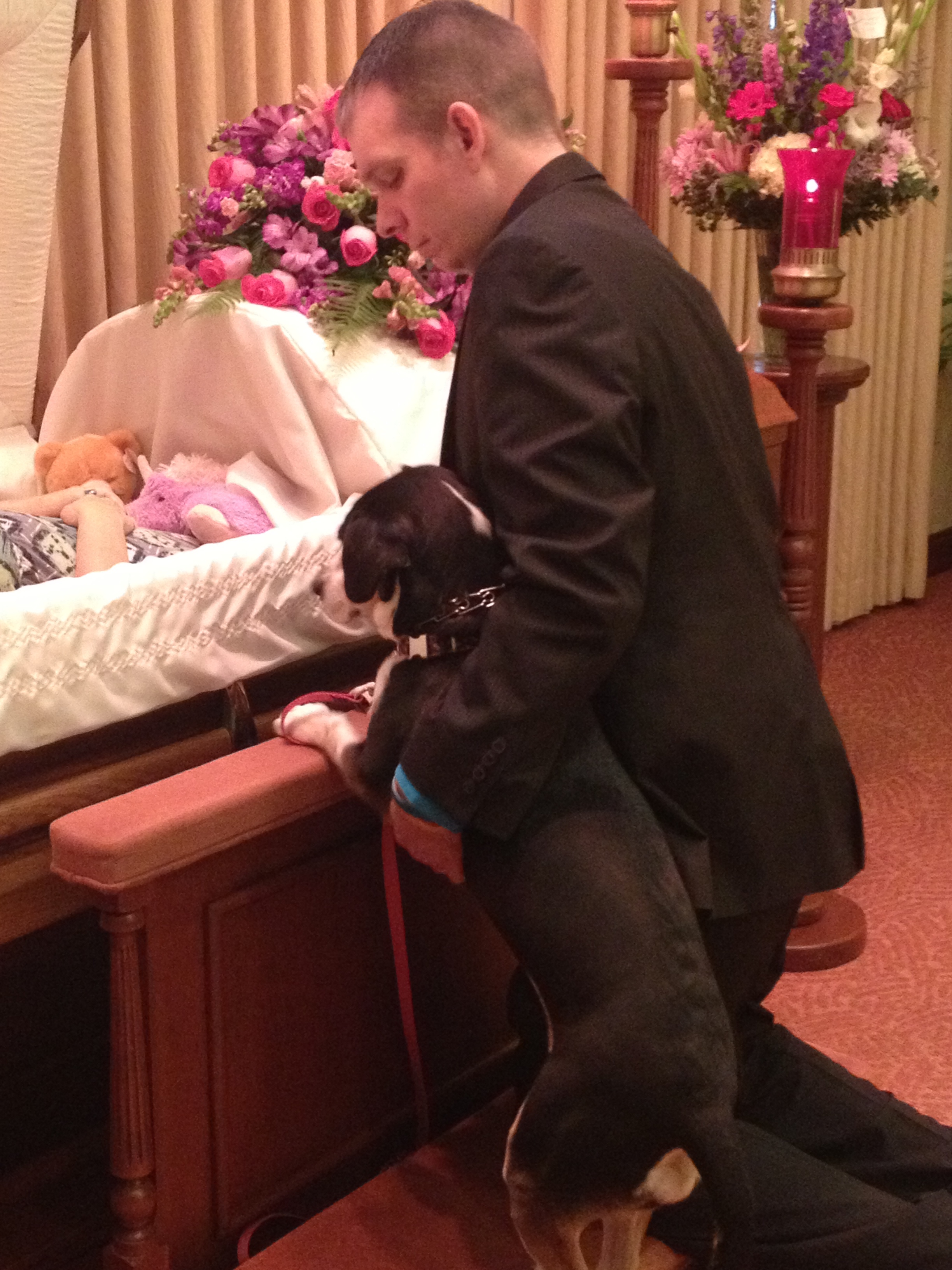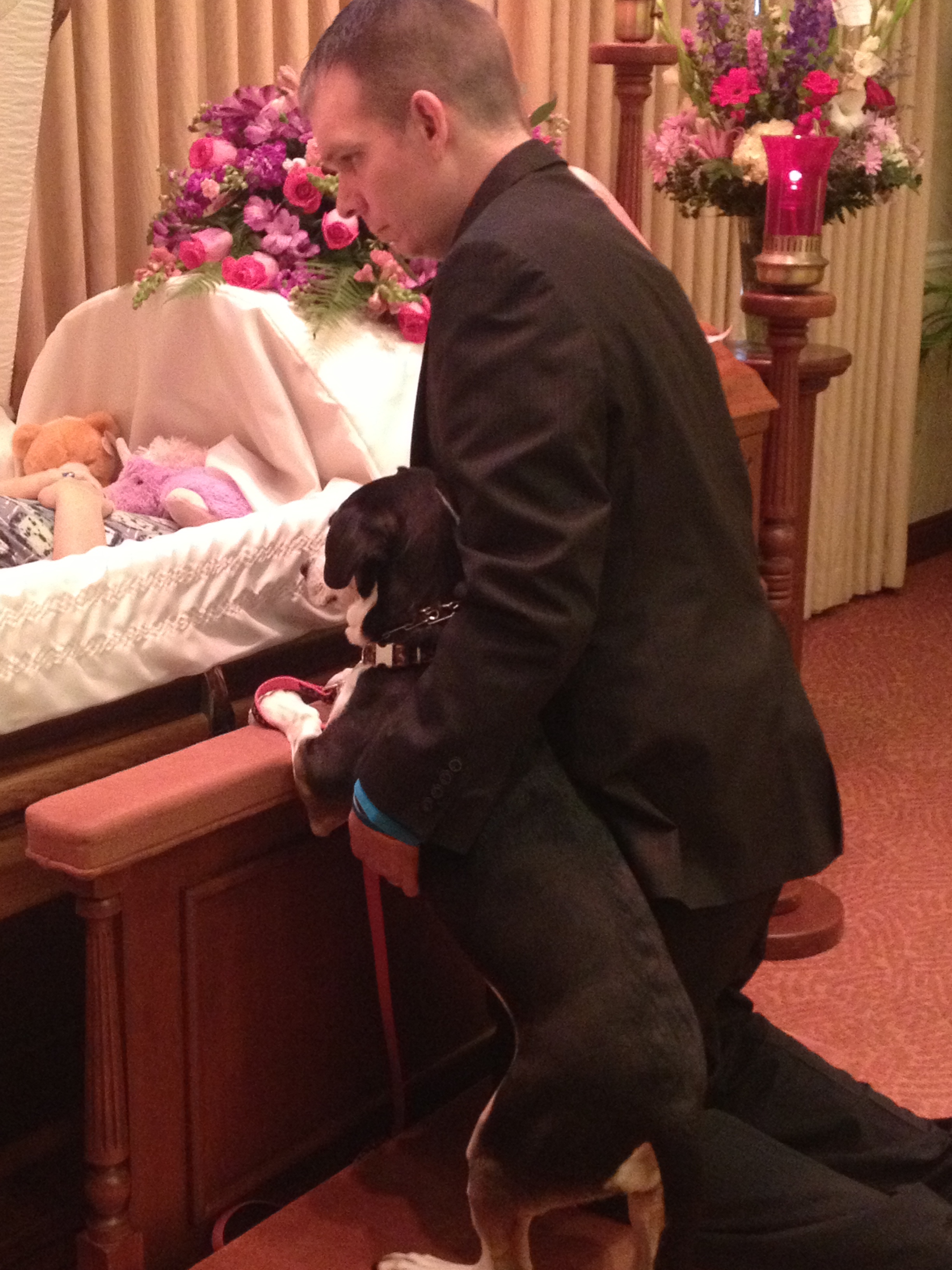 That dog of ours is simply awesome. She did 10 hours at a funeral home and was a perfect angel. I hope it helped her get some doggie closure. She is passed out hard right now. I'm going to join her.
Parts two and three of the cries tomorrow along with how the remembrance service went. I expect it to be tougher. This will be the last physical contact I have with her. Still - it cannot be harder than last week.
Thanks again to everyone who came out, and everyone there in spirit - I felt it. :)